"So basically Mukhtar and I met through his younger sister on his birthday
on the 29th of March, 2012. She had previously told me about him. Constantly dropping hints of how nice and how much of a gentleman he was. I never knew it was all a trick for me to develop some interest in him until the day she finally opened up and told me she wants to introduce me to her older brother. Lol. Anyway, We exchanged contacts with each other and eventually became friends. Our friendship, however, didn't always go smoothly. It was basically on and off.
I remember one fateful day, Mukhtar, out of humor said he'd marry me someday. I quickly laughed over it and turned it into a joke and we continued with the conversation as friends because I was way too shy to engage in the "marriage talks" as at then. To be frank, All this while, I knew Mukhtar had something special for me but I chose to wait patiently for time to tell. And it did!
Fast forward to 2013, Mukhtar and I started dating officially! Everyone was amazed that the love birds had finally started "dating" after a long period of time. So I feel safe to say Mukhtar is my long time bae. Lol.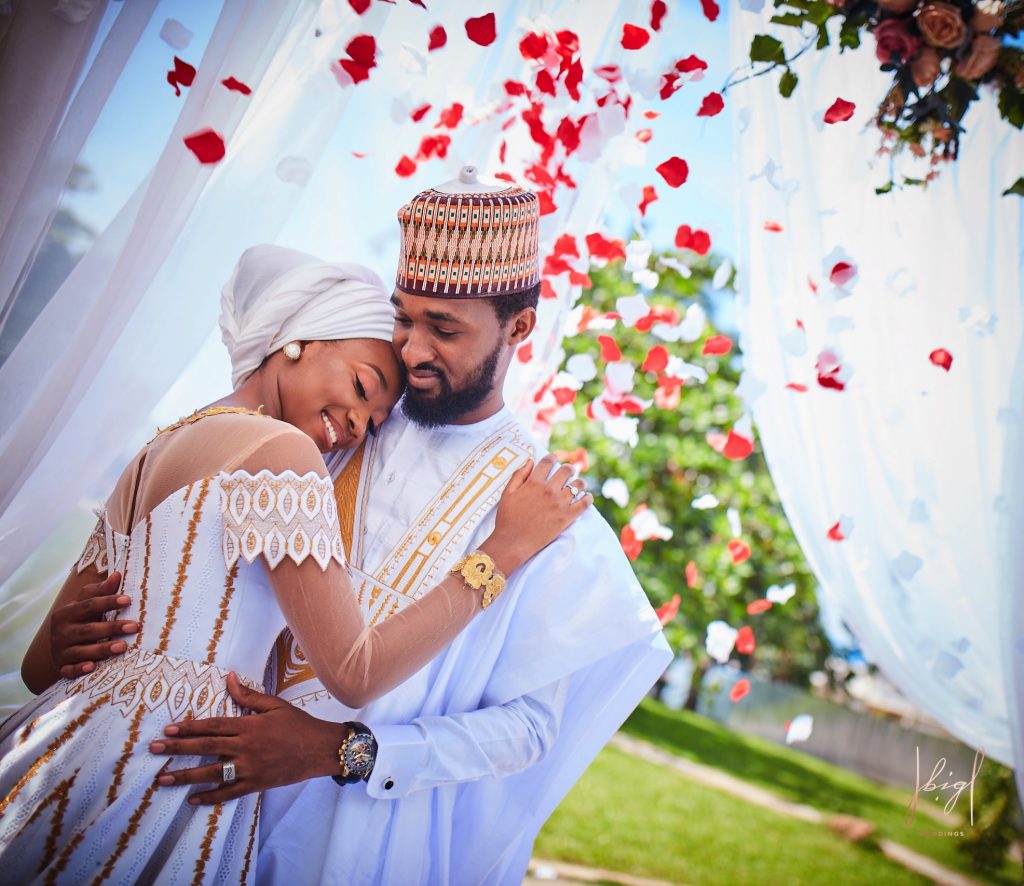 We finally got engaged in November of last year and it was undoubtedly an unforgettable moment in my life. The happiest day in both of our lives. We became formally betrothed to each other according to religious and cultural rites known as Gaisuwa in Hausaland. His family came to officially ask for my hands in marriage and My parents formally accepted his parents' proposal for me to be his wife after which date was fixed for our wedding.
Truly and surprisingly, Mukhtar's words and intention 5 years ago have turned out to be a beautiful reality I had never thought of. I am happily married to the man of my dreams, My husband, My soul mate and the absolute love of my life, Mukhtar."